As demographics have changed in downtown Los Angeles, pets have become a growing business. … [Continue Reading]

LA Community Action Network is using a community garden to address nutrition, which is one of many challenges for the low income and homeless … [Continue Reading]

Josh Spencer — owner of The Last Bookstore — talks about how he got into the business, opening the store and why he chose to locate in downtown LA. … [Continue Reading]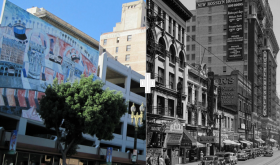 Even though Downtown Los Angeles has gone through many changes in the past, much of the architecture has remained the same. Modern and historic photographs from Main and Spring streets show the changes.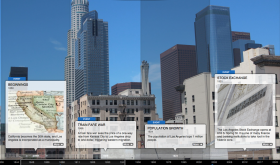 Los Angeles, today one of the world's greatest metropolises, took root in the early 19th Century as an inauspicious Spanish pueblo spread out over several dozen square miles.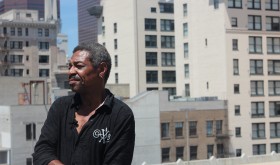 Hear the opinions of a lifetime activist Bilal Ali and a downtown native Brady Westwater on the radical changes taking place in the neighborhood. What do you think about the developments?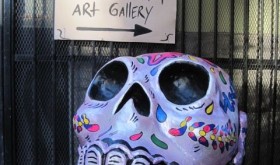 The Art Walk in Downtown Los Angeles was founded in 2004 with a small group of galleries on Gallery Row. Today over 50 galleries in the area and thousands of guests take part in the event.