After last year's tsunami and earthquake ravaged her homeland in the Sendai area of Japan, Naoko Ikeda found a bright way to express herself through public art, all while involving LA's Little Tokyo community.
The "Best Wishes" Project
Naoko Ikeda has owned Blooming Art, a Japanese craft and collectible store since the mid-90's in Little Tokyo. A native of Japan, she travels back home to her continent four times a year to visit family, friends and to collect one-of-a kind pieces for her store. As a mainstay in Little Tokyo, her shop is positioned in the middle of Japanese Village Plaza. Viewable from the street entrance, her store attracts a mix of locals and tourists, all seeking unique finds. She takes pride in selling symbolic items with a spiritual base, that tie into Japanese culture and tradition. She enjoys sharing the specify origin, and meaning behind each item that is sold with her customers.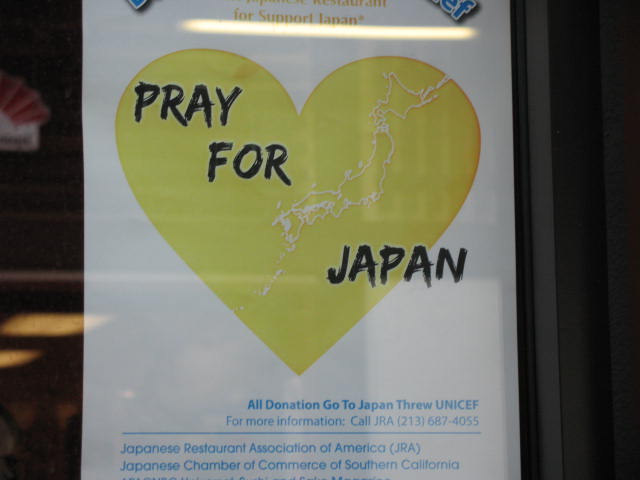 When the 9.0 Tohoku earthquake rocked the coast of Japan in 2011, claiming the lives of nearly 19,000 people in her homeland, Naoko was more than devastated. With her family personally affected, she committed herself to giving back. She drew inspiration from the ancient Japanese tradition of setting and displaying good intentions. Accessing the public space outside of her shop in Little Tokyo, she used bright origami paper to cut rectangular shapes, attaching them to the trees. She set up a small cardboard box outside of her shop with a note- "Donate to victims of the Japan earthquake and make a wish." The public art display is filled with wishes for the quake victims, survivors and their community. People also make wishes for themselves.
100% of the proceeds collected are donated to Japan during Ikeda's trips home. What started as 1 tree grew to 26 trees, set up throughout Japanese Village Plaza. She has collected over $5,000 to support Japan. Once a tree fills up, she collects all of the tagged wishes, takes them to a temple and burns them. By burning them it is believed that all of the wishes come true.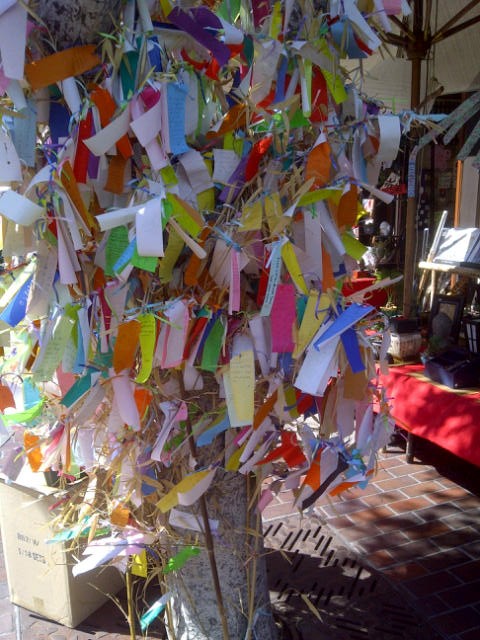 Share your wish with us in the comment section below!